Our great offer
Special 4 Core Course Bundle!
This Bundle Includes 4 of Our Main Core Courses that are Foundational to Learn the Basics of Beauty & Practical Makeup Effects for the Most Value for Your Education!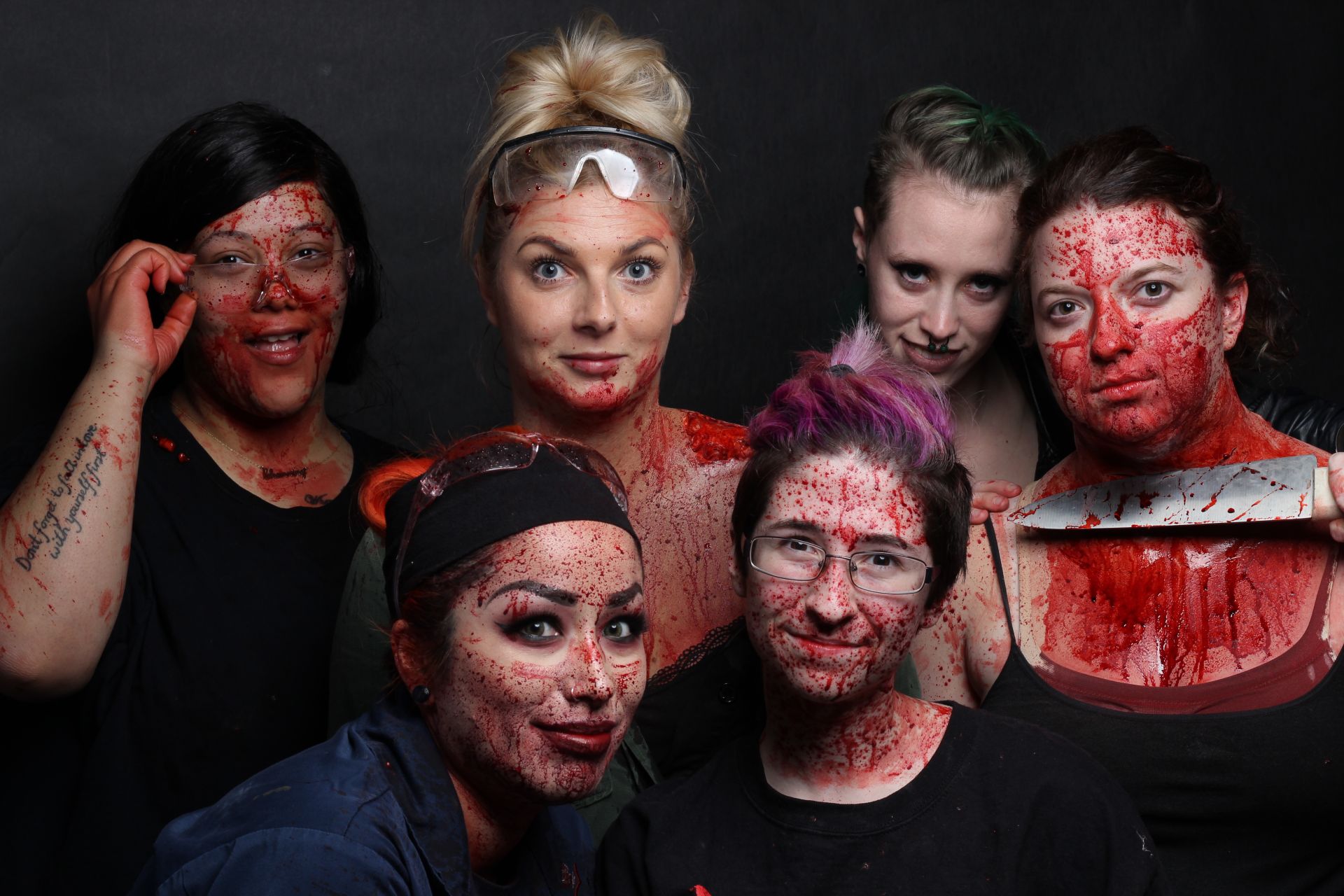 Elevate your career

Expert instructors

Satisfaction guaranteed

Material you'll love

Set and achieve goals

Flexible payment options
50% Discount (Value Up to $3000 Saved)
This Core 4 Course Bundle will be the best online program introduction to practical effects at the greatest value and bang for your buck.
Total Training Bundle (Value $6,000)
This 4 Core Course Bundle will be a super easy introduction to getting started in the makeup business, specifically what are the basics in beauty, character, prosthetics, and all things practical effects!
Courses included
Special 4 Core Course Bundle!
This Bundle Includes 4 of Our Main Core Courses that are Foundational to Learn the Basics of Beauty & Practical Makeup Effects for the Most Value for Your Education!
\Learnworlds\Codeneurons\Pages\ZoneRenderers\CourseCards
Official CMS Certification Included Upon Completion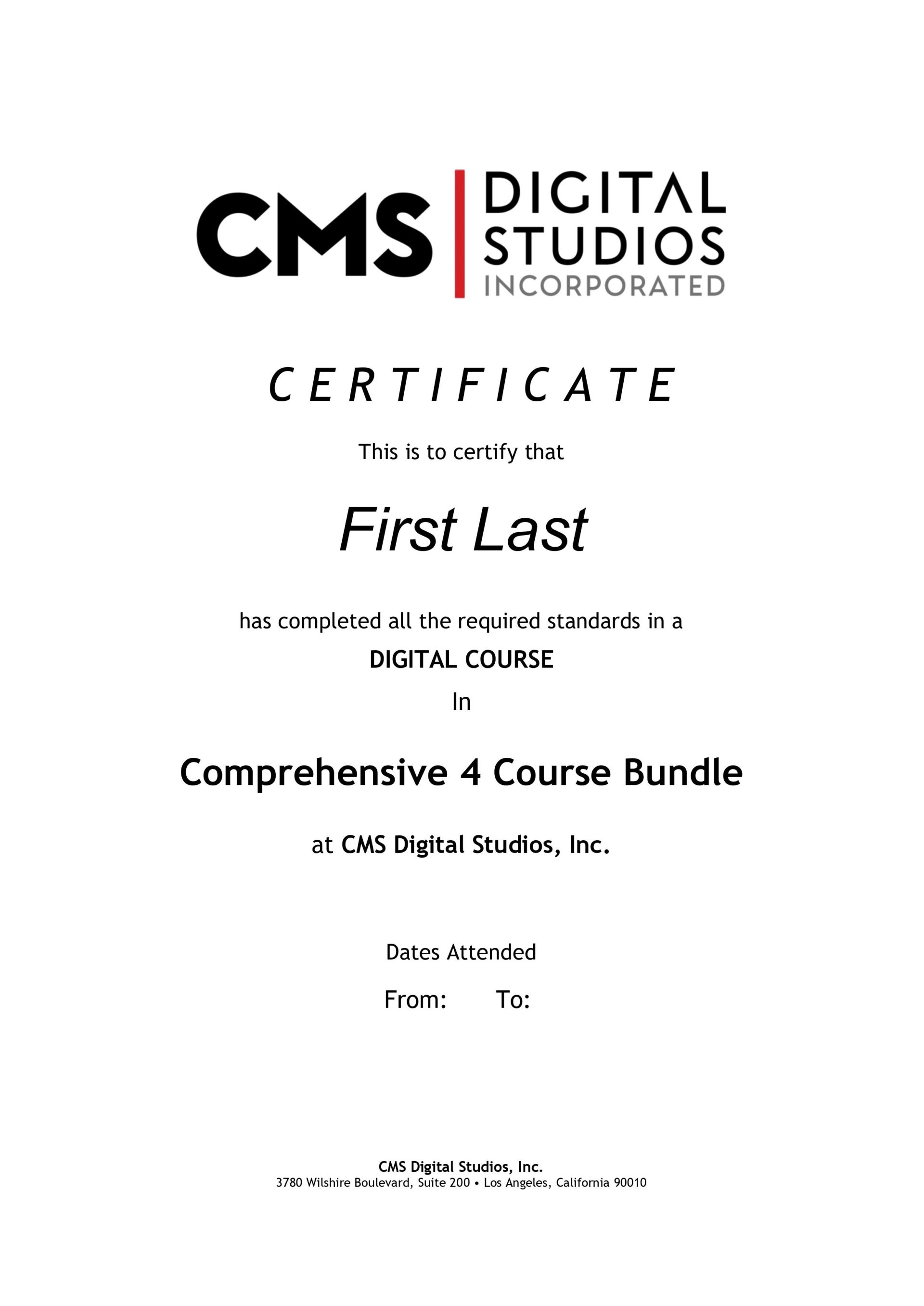 Add Experience to Your Resume

Knowing how to promote your skills is important to progress in your career! Our certification is:

Provided to you upon completion of the program

Used to distinguish certain skillsets you've learned

A great start to building up even more credibility for your pursuit of excellence

Showcase Your Newly Learned Skills

With an official CMS Digital Certification for Professional Crash Course: Prosthetics, you can showcase your skills you learned for future opportunities.
Meet the instructor
Nelly Recchia
Born and raised in France, Nelly Recchia is a multitalented Body Art Evolutionist that is all about emotion forthright and putting quality before quantity.

As a multi-award winner in specialized international makeup and body art competitions, Nelly humbly aims to be perceived as someone who is contributing to body art's evolution. Recchia lends her fine arts talent to the renowned Cinema Makeup School in Los Angeles, the city she now resides in, utilizing her wide skillset to collaborate on multiple visual art forms such as music videos, editorials, commercials and fine art photography.

Some of Nelly's clients include Taylor Swift, Ozuna, Twenty-One Pilots, Jason Derulo, Beck, Usher, Katy Perry, Dita Von Teese, Static X, Marilyn Manson, Vogue, and Wired Magazine.

Meet the instructor
Michael Spatola
Michael Spatola is a make-up artist with over 35 years professional experience. Although he's flown under the radar for most of his career, he's actually been nominated by his peers twice for Outstanding Individual Achievement In Make-up EMMY Awards, and twice for Best Make-up Cable ACE Awards.
Mike's worked on all types of budgets and films from "Return of the Living Dead" to "Stargate" to "Terminator 2" to "Iron Man 3" and is probably best known for being the Make-up Effects Supervisor for a few seasons of HBO's "Tales From The Crypt." Before his "Hollywood" career, Mike cranked out monster make-ups, day in and day out at The Brigantine Castle- a 5 story haunted castle amusement in Brigantine, New Jersey. After 6 years of the haunted house business, it was time to move to Hollywood.
You'll find that Mike's a skilled instructor. He's a teacher with the ability to explain techniques and methods so they are extremely easy to understand. Currently, you can find Mike at Cinema Makeup School in Los Angeles. There he serves as the Chief Academic Officer and lead instructor.
Meet the instructor
Crista Llewellyn
Crista Llewellyn is a special effects makeup artist based out of Los Angeles, CA. She got her start in special effects in high school when she learned how to create cotton and latex wounds for the play 'Bury the Dead.' She fell in love and the rest is history. After high school, she went to San Francisco State University where she got her BA in Technical Theatre and Design with a focus on Costume Design in 2012.

In 2014 she graduated from The Blush School of Makeup in San Francisco with a certificate in master makeup artistry. Shorty after, she returned to Los Angeles to work as a freelance artist. Crista currently focuses on set work, working freelance for independent films and new media, as well as teaching at Cinema Makeup School.

While her work ranges from beauty to SFX to costumes, her strengths lie in prosthetic application, airbrushing, injury FX, and fabrication. Some of her most notable works include Searching, In Full Bloom, Oscar's Hotel, Fight of the Living Dead, House of Demons, and Miss 2059.
Meet the instructor
Andrew Velazquez
A native to LA, Andrew Velázquez has always been passionate about beauty and style. After receiving his degree in fashion merchandising and license in cosmetology, Velázquez honed his skills at top beauty destinations like Aveda Spa, Anastasia Beverly Hills and MAC Cosmetics.

Today, he has a roster of celebrity clientele, such as Demi Lovato, Keith Urban and acclaimed indie band Florence & the Machine. However, this multifaceted artist doesn't just cater to those who walk the red carpet! He notes his specialty being the unique and dynamic approach he takes towards further educating his students. While encouraging and teaching them to achieve a greater sense of self awareness, Velázquez instills methods that propel his students towards greater success!
Meet the instructor
Heather Pepe
Heather Pepe has over 15 years of experience as a professional makeup artist and beauty educator. Starting her career off by assisting some of the top makeup artists in Film and Television, she quickly realized her passions lie in the beauty & fashion industry. This led Heather to broaden her clientele and gain experience working on acclaimed fashion shows, editorials and campaigns throughout the world, such as Burberry, Allure, & W Magazine.

Heather has worked on some of the industry's most elite clientele and celebrities for red carpet events, music videos, commercials, weddings as well as working with luxury cosmetic companies such as Chanel, Charlotte Tilbury and Youngblood, where Heather worked as a Senior Artist and Educator for over 7 years!

Heather's career is assuredly vast, with her latest venture being Beauty Before, an online platform dedicated to sharing the most iconic and obscure beauty references in pop culture, the history of makeup, and artistry!
Meet the instructor
Jason Adcock
Jason Adcock, Los Angeles transplant, is a multifaceted FX and Beauty Artist who specializes in latex masks, wigs and theatrical makeup. Jason's clientele includes the acclaimed Drag Race alumni, nightlife icons, musicians, theme parks and specialized print.
Special 4 Core Course Bundle!
This Bundle Includes 4 of Our Main Core Courses that are Foundational to Learn the Basics of Beauty & Practical Makeup Effects for the Most Value for Your Education!